Kitchen Remodeling Services in Mundelein, IL
Have a vision for your new kitchen? Need upgrades but aren't sure where to start or what to prioritize? As a full-service kitchen remodeling company in Mundelein, IL, Design Woodworks offers the services you need to realize the kitchen of your dreams.
We can design and build kitchens from the studs up, as well as remodel and update based on your needs and wants. We're also able to plan budget-friendly remodels, giving you the benefits of a kitchen remodel without the major costs that come with it.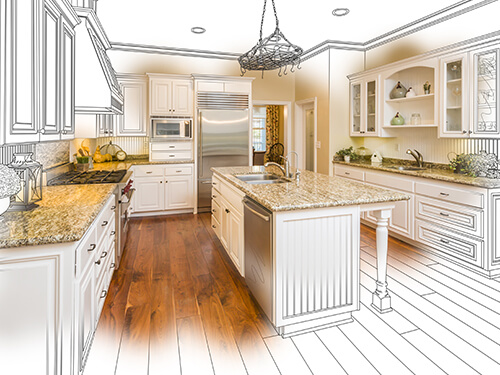 New Kitchens
If you're building a brand-new kitchen, make sure it's built the way you want. Our kitchen remodeling company takes complete design elements into consideration, to ensure the final layout and finishing touches are exactly what you want. Trust us to help you with the design and planning, then put in the work to bring your beautiful kitchen to life.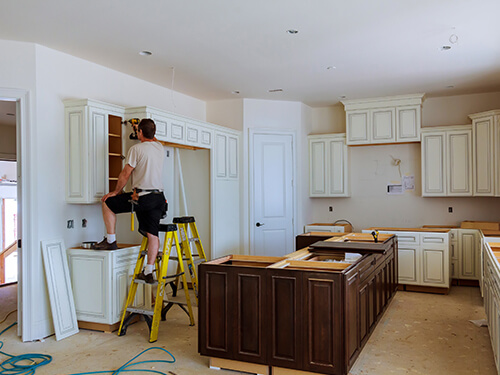 Extensive Remodeling
Have a kitchen that's more than a decade old? Kitchen remodeling services in Mundelein, IL could restore its former glory and give you the versatility you need from this space. From changing the layout, to improving the cabinetry, to updating the materials throughout, we leave nothing overlooked during a kitchen remodel.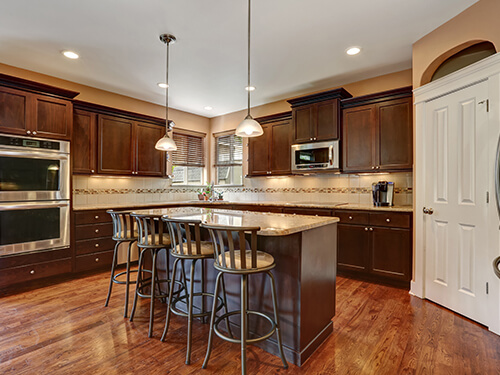 Budget-Friendly
Need to update on a budget? We're glad to work with customers who have a budget in mind and we'll work to help you stay within it, while maximizing the value of your upgrades. Let us help you make the right decisions on materials and style, so you can enjoy a new kitchen without the backlash of a busted budget.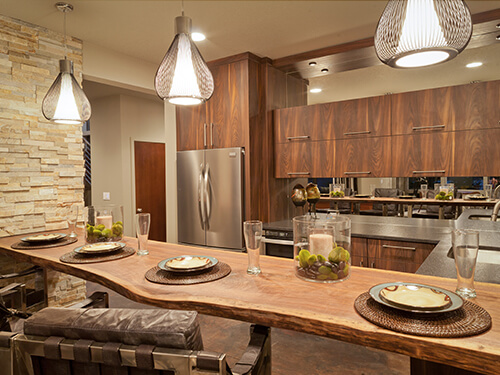 Updates and Improvements
One or two outdated fixtures in a kitchen can really bring the entire room down. We're adept at spotting these antiquated concepts and modernizing them. Whether it's your cabinets or your fixtures, we'll get to work modernizing and beautifying the elements that make your kitchen unique.
Bring Home Elegance
From cabinets and countertops to flooring and fixtures, we take the details into consideration and build kitchens that are beautiful and functional. From concept design to the finishing touches, count on us for an outstanding kitchen remodel. Contact the Design Woodworks team today at 847-542-6603 to start planning your kitchen remodeling services, bathroom remodeling, woodworking project, or beyond.
Contact Us Call Now